3943

SpringLOCK Top Slot Hanging Bracket 1 bag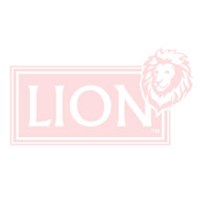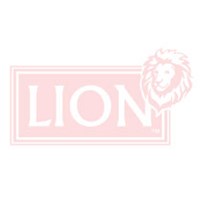 3943 SpringLOCK Top Slot Hanging Bracket 1 bag
The versatile way to hang pictures and mirrors safely and securely. Locks onto almost any screw in the wall.
SpringLOCK©, developed and made in the UK, has been proven in 1000's of hotels, public buildings and restaurants around the world. It works on any kind of wall material, including drywall.

SpringLOCK© fits over almost any screw, 6, 8, or 10 in a wall. Leave 3mm clear under the heads. The Locks are pushed home with thumb pressure and can only be removed with the special Release Tool.

A SpringLOCK© is one Bridge and one Lock. They are supplied as kits in bags for single frames and in bulk packs.
Kit B - Top Slot Hanging Bracket for wood frames
Screw two Top Slot Hanging Brackets to the top of the frame, these fit over screws in the wall. A bridge is then fitted centrally to the bottom of the frame. A marker button is placed into the bridge to mark the position, then fix screws in the wall. The frame is locked by placing the bridge over the third screw and pushing home the lock.
1 bag containing:
1 x Clip
1 x Bridge
2 x Top Slot Hanging Brackets
6 x Screws
See other pack quantities:
3943B 10 bags
3943C 100 bags
Product information updated November 2019
Please feel free to ask any questions about this product.
1 Question
Ask a question
Q: Could you please let me know the weight load for the fixings? Also, what material they are made of? Many thanks,
We do not have a recommend weight limit for this item as there is a fair few dependants. Firstly these items are anti-theft systems and normal used in hotels, schools and gallery's for extra security on items such as frames and canvases. These are not recommended for heavy mirrors or very large gallery painting and artwork. The second thing to consider is what your actually putting the locks into if the walls are plasterboard based then these would take a much lighter weight compares to a brick wall so therefore we wouldn't able to give you a weight limit as such. The material is it made of is metal based Nickel. My advice if your still unsure is to order a few packs and trial the item. Saying this we sell 100's of these to contractors every year for hotel work and as of yet the only problem I have come across is them losing the release tool!
| | |
| --- | --- |
| Type | SpringLOCK kit |
| Colour | Silver |
| Quantity | 1 |
| For | Security hanging |
| Specification | B |
| Brand | SpringLOCK |