FSC™ Forest Stewardship Council
The FSC™ logo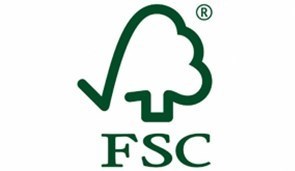 FSC's "tick tree" logo is used to indicate which of our mouldings are certified by the FSC™ system. When you see the FSC™ logo next to a moulding, you can buy with confidence that the wood used to craft that moulding is from a sustainable, well-managed forest.
The FSC™ and LION
It is our policy at Lion Picture Framing Supplies to offer as many FSC™ certified mouldings as we can. Look for FSC™ certified mouldings throughout our moulding range, all are identified with the FSC™ logo. We believe that FSC™ certification is the most rigorous and credible of the international certification schemes.
FSC™ is endorsed by major environmental charities including Greenpeace, the Woodland Trust and WWF in recognition of the high standard in which it works. A copy of our FSC™ (Forest Stewardship Council) and PEFC (Programme for the Endorsement of Forest Certification) product group list is available upon request.
See all of our FSC™ Certified frame mouldings and shop in confidence that the moulding you buy is helping to ensure our forests are alive for generations to come.

FACT: In 2017 alone you bought almost 400,000m of FSC™ certified wood mouldings from us. This is enough to scale Mount Everest more than 45 times!